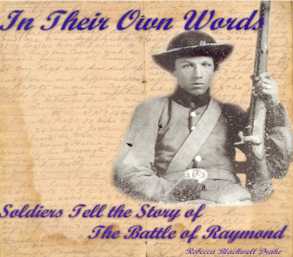 In Their Own Words: Soldiers Tell the Story of the Battle of Raymond by Rebecca Blackwell Drake tells the story of the Battle of Raymond based on numerous old diaries, old newspaper articles, rare and out of print books, and historical data. The book features diaries and first hand accounts of the soldiers as well as photographs of men who fought in the Battle of Raymond. Signed by author. Available for $15.00.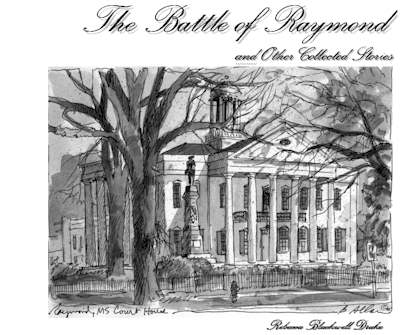 The Battle of Raymond and Other Collected Stories by Rebecca Blackwell Drake features 19 stories about the Battle of Raymond as well as the history of Raymond. The book is illustrated with photography taken during the 1998 National Re-enactment of the Battle of Raymond. Signed by author. Out Of Print.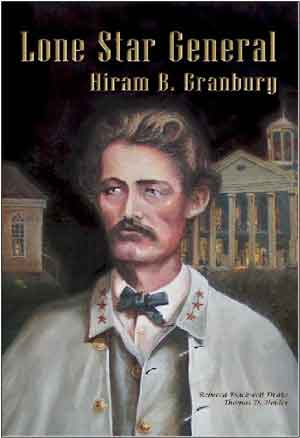 Lone Star General: Hiram Bronson Granbury by Rebecca Blackwell Drake and Thomas Holder tells the story of a Confederate soldier who was torn between two passions - fighting for the Confederate Cause and caring for his terminally ill wife. To Fannie he had pledged, "To love and to cherish until death do us part," and to the Confederate army he had pledged to serve "Three years or the war.
Granbury married Fannie Sims Granbury, a 20-year-old beauty from Alabama. She would follow Hiram from battlefield to battlefield and from prison to prison before she was stricken with cancer and died at the age of twenty-five.
Following Fannie's death, Granbury served as commander of the 7th Texas Infantry in the battles of Raymond, Chickamauga, and Missionary Ridge. On February 29, 1864, he was promoted to brigadier general and given his own command, Granbury's Brigade, comprised of all Texas regiments. General Hiram Granbury was one of the six Confederate generals killed at the Battle of Franklin. Signed by author. Available for $20.00.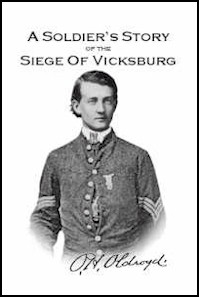 <click on image for more information>
A Soldier's Story of the Siege of Vicksburg, by Osborn H. Oldroyd was first published in 1885, gives a sixty-five day account of the Vicksburg Campaign beginning May 1, 1863, after Grant landed his army on the east bank of the Mississippi River, and ending July 4, 1863, with the surrender of Vicksburg.
The Personal Diary portion of the book, as well as the Author's Preface and the Introduction by Maj. Gen. M. F. Force, was edited by Rebecca Blackwell Drake and has been reprinted for the Friends of Raymond. The Diary provides a fascinating account of Grant's march from Bruinsburg to Vicksburg. Sixty-five captivating entries shed light on the events that happened as Oldroyd marched with the Seventeenth Corps on the long and hard march inland. The diary is available for $15.